WhatsApp is the most popular messaging app in the world, with over 2 billion monthly active users and more than 100 billion messages being sent on WhatsApp daily. Crazy numbers… Right?
With its popularity comes a lot of potential for you to convert your prospects into paying customers on WhatsApp.
In India, over 480+ million users are on WhatsApp. You have a lot of potentials to use WhatsApp automation to build and scale your business.
The PROBLEM is, you cannot send WhatsApp messages manually to thousands of users. There's where automation comes into the picture.
In today's guide, I will show you how you can build a simple WhatsApp automation using Pabbly Connect.
With this automation, you can send WhatsApp messages automatically to those who fill out a form or sign up on your website.
Let's get started!
Tools required to send WhatsApp messages
1. Pabbly Connect (Integration platform)
2. WhatsApp Cloud API / 360 Dialog
And of course, a form and Google sheets to collect and store contact details.
That's all you need to start sending WhatsApp messages.
Send WhatsApp Message with Pabbly Connect
Step 1: Set up your Pabbly Connect account
Click here to create a Pabbly Connect account.
Enter your,
First & last name
Email address
Create a password & confirm the password
Click "Create Account."
Alternatively, you can SIGN UP with your Google account.
Then you'll have to confirm your email id. A verification email will be sent on your given email id. Open the link and your email will be verified.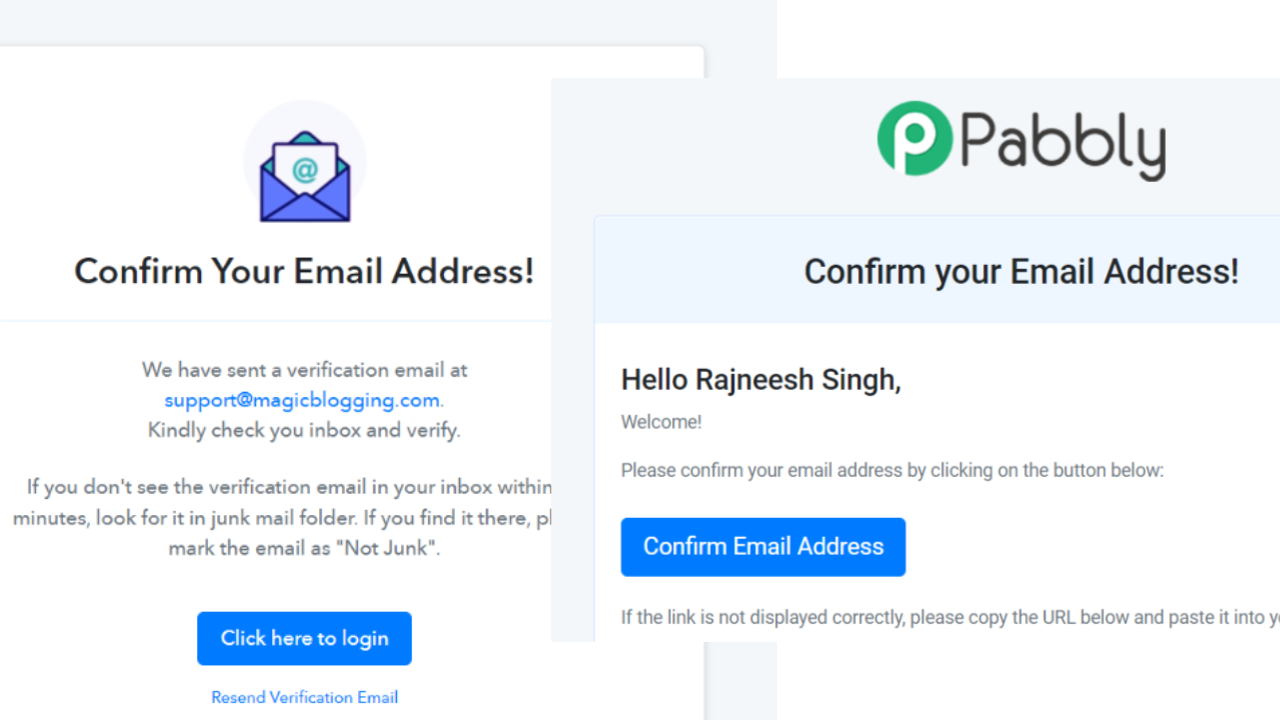 Now, you can access Pabbly dashboard.
You'll see multiple apps when you login for the first time. Click on Pabbly Connect.
Step 2: Connect the Data Source with Pabbly Connect
If you're using Google form or any other form to collect leads. That will be your data source.
For example, I am using BlockSurvey to collect leads. You can use anything website or a landing page builder to collect leads.
All you need is to connect that form with Pabbly Connect. When someone fills the form, data will be passed to Pabbly Connect.
Click on create workflow
Name your workflow
Choose the application
Choose the trigger event
Now, you'll get a webhook. You have to add the webhook to your data source.
Step 3: Send the TEST data
Once you've added the webhook. Send the TEST data. So you can map out the data.
Step 4: Connect Pabbly Connect with WhatsApp Cloud API
Here you have to connect WhatsApp Cloud API with Pabbly Connect.
Search WhatsApp Cloud API
Select "Action event" send the template message
Click on "Connect" button
You must have Token, Phone number ID, and WhatsApp business ID then you can connect WhatsApp Cloud API with Pabbly Connect.
Watch this video to set up a WhatsApp Cloud API account.
Once you have connected Cloud API to Pabbly Connect. Map out the data.
Step 5: Send a TEST message
Congrats. If you have followed the above steps, you're ready to send WhatsApp messages to thousands of people.
WhatsApp can be a great channel to build trust and convert prospects into paying customers.
Challenges with WhatsApp Cloud API
This section is relevant for people who are doing business in India.
Meta (Facebook) has launched WhatsApp cloud API. However in India, we can't pay directly Meta to use WhatsApp cloud API.
Every month WhatsApp cloud API offers 1000 FREE conversations. You can use that to send automated messages.
If you want to send more messages you can't use WhatsApp cloud API. Meta has not set up the billing system for WhatsApp API in India.
What's the solution?
Use third-party official WhatsApp API providers such as:
These companies provide official WhatsApp API and automation features too.
My favourite is 360 Dialog. It's affordable. I can use 360 Dialog with Pabbly Connect & Chatrace for building WhatsApp chatbots and automation.
Send WhatsApp Messages using Pabbly Connect and 360 Dialog
You must have a 360 Dialog account so you can connect it with Pabbly Connect.
The first 3 steps will be the same. In the first workflow, we used WhatsApp Cloud API to send messages.
Now we will be using 360 Dialog to send messages.
Step 1: Connect your 360 Dialog account with Pabbly Connect
Step 2: Map out the data
Step 3: Send a test message
How to get started with WhatsApp automation?
WhatsApp automation is very simple.
First you must have the necessary tools to build and execute WhatsApp automation.
There are plenty of tools for WhatsApp automation. To be honest, most of the tools are crappy. You'll have a hard time using them.
I will tell you the tools that I use for my clients. If you wish, you can use the same tools or you can use any tool that works for you. 🙂
So my client business is based in India. We can't use WhatsApp Cloud API through Meta (At least right now).
We get access of WhatsApp Cloud API through 360 Dialog. You can check 360 Dialog pricing plans. Basic plan starts at euro 49 per month.
But we pay only $5 per month to use 360 Dialog.
WhatsApp messages cost will be additional. It will be based on how many messages you send. It's a pay-as-you-go plan.
In a nutshell,
You have to pay 360 Dialog fees + WhatsApp messages fee.
The second tool we will need is Pabbly Connect.
Pabbly Connect is an integration software. You can use Pabbly Connect to send data from one software to another.
For example, when someone fills a form you can message them on WhatsApp. That is a basic workflow you can create with Pabbly Connect.
If you want to build more advanced WhatsApp automaton with tags and conditions. You would need a tool called Chatrace.
We use Chatrace to create advanced WhatsApp automation.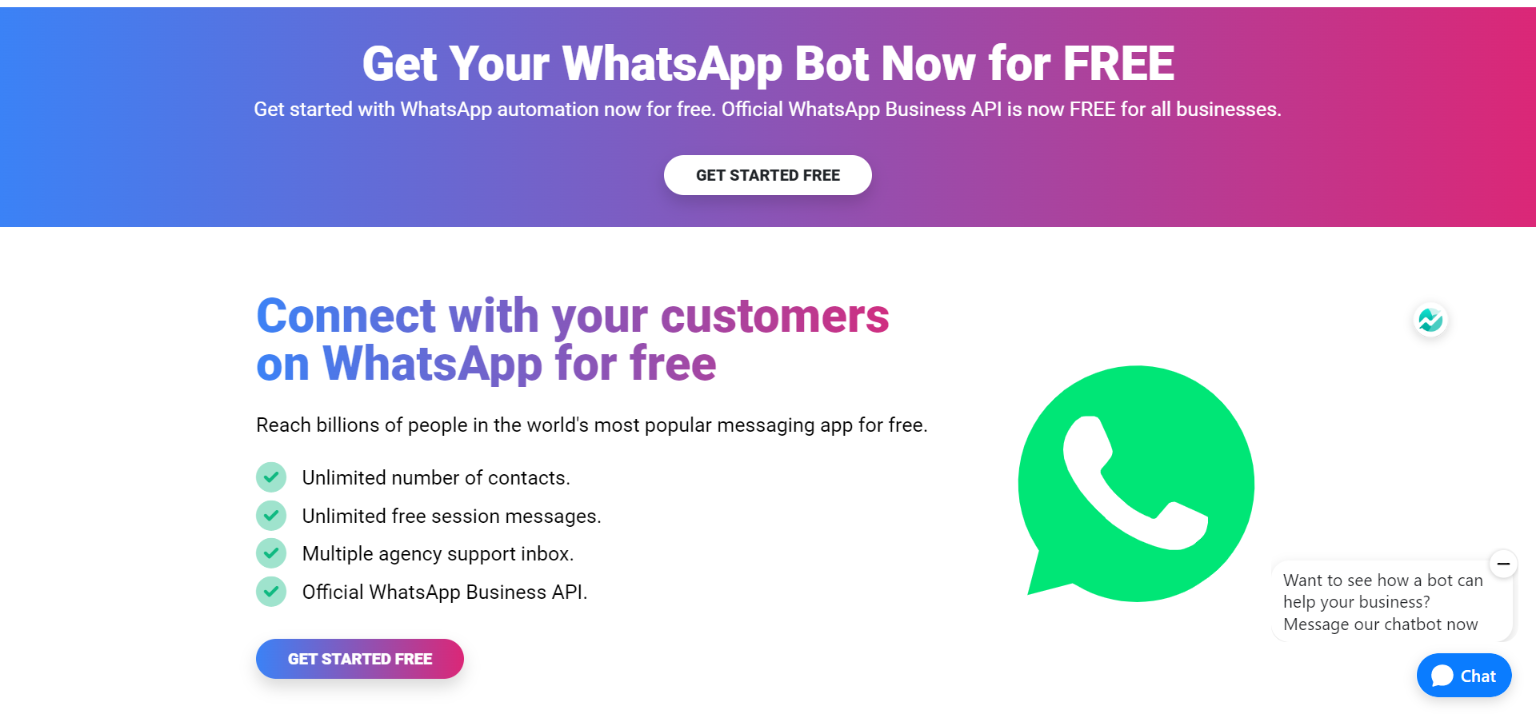 How to get a discount on 360 Dialog ?
When you sign up for either Pabbly Connect or Chatrace, you'll get a special link to sign up for 360 Dialog.
Both Pabbly Connect and Chatrace have a partnership with 360 Dialog for their customers.
To summarize:
You will need three tools to start using WhatsApp automation.
1. 360 Dialog to use the official WhatsApp API
3. Chatrace
NOTE: You will need 360 Dialog if WhatsApp Cloud API service is not available in your country.
In our case, WhatsApp Cloud API is not available in India. We had to use Dialog 360 to access the official WhatsApp API.
Sign up for Pabbly Connect. You'll get 100 FREE tasks per month. Anytime, upgrade or downgrade the plans.
Right now Pabbly Connect is running the lifetime deal. Learn more about Pabbly Connect lifetime deal.
Sign up for Chatrace. With Chatrace you can create multiple chatbots on WhatsApp, FB messenger, Google My Business, Telegram and more.
You can even manage your chats from a single software. Provide excellent customer service and use WhatsApp Chat automaton simultaneously and boost your revenue instantly.
Final Thoughts
I am sure now you have a fair idea on how to get started with WhatsApp automation.
There are different tools available to build WhatsApp automaton. You can use any tool. I have shared my favourite tools that I use for clients.
If you're doing Business in India, still you can use the official WhatsApp API.
I don't know if you're aware or not, but you can't pay for WhatsApp Cloud API in India. Meta doesn't have a billing system for WhatsApp API.
I shared the alternate ways to use official WhatsApp API.
In this post, I have shared everything you need to get started with WhatsApp automation.
You can build a basic WhatsApp automaton with the help of Pabbly Connect.
You can sign up for Pabbly Connect FREE account. And WhatsApp Cloud API offers 1000 FREE conversations. That's all you need to get started.
When you need to build advanced WhatsApp automation use Chatrace and 360 Dialog.
If you have any questions let me in the comments. I will answer.