NOTE: This Giveaway is ending on 22nd June 2021. If you're reading this post before that you can participate in this MEGA BloggersPassion giveaway.
Today, I am going to share how to participate in the BloggersPassion MEGA giveaway.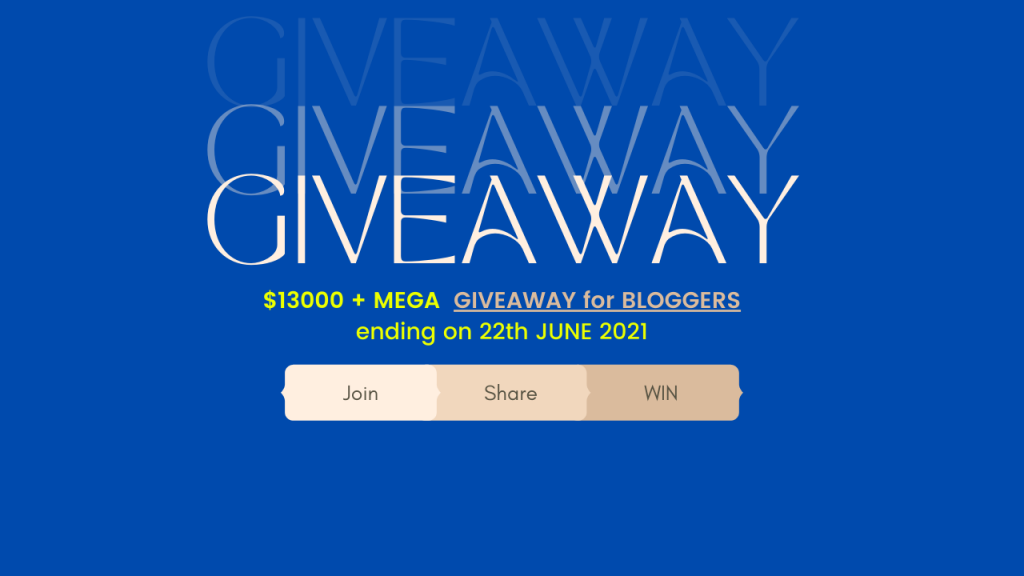 It is very simple to participate in the giveaway – A seven-year-old girl can also do it. 🙂
Side note: To be honest, very few people will win in this giveaway. If you don't participate in this giveaway, you have zero chance to win anything, and if you do join in this giveaway, you have at least one per cent chance of winning the giveaway. Get excited at least you are not losing anything if you participate in this giveaway!
Now let's talk about what winners will get in the best giveaway. There are so many things you can win. I am listing what winners will get? You can get complete information here!
Premium web hosting like Bluehost and Hostinger.
A 30-minute consultation call with the founder of BloggersPassion, Mr. Anil Agarwal. My favourite price.
You can win SEO tools like SEMRush, Serpstat, Rank Math and many more.
You can win WP rocket Single site license for one year. This will boost your site speed plus your bank balance! 🙂
You can win the Astra Pro WordPress theme. You will be able to make your site beautiful.
Top 200 winners will get Bot Baba, a chatbot building software. Let me tell you, building chatbots are super easy, and you can sell your services quickly.
There are many things you can win even if you rank from the bottom like me.
How to participate in this giveaway?
Step 1: Click here. This is my referral URL!
Step 2: On the next page, you will see an option to enter your name and email address.
Step 3: After entering your name and email id, you will see the list of tasks. On completion of each task, you will earn points. Most of the tasks are very basic, like subscribing to BloggersPassion YouTube channel, Instagram Profile, Introducing yourself in BloggersPassion Facebook group etc. I am sure within a few minutes; anyone can complete all these tasks.
How do I earn points?
There are several methods to earn more points. If you complete all the tasks, you can earn up to 700 points.
As you can see, I have completed all the tasks given on the thank you page of this giveaway, and I have earned 700 points.
Mega 400 points you can earn by writing a 500 to 1000 words blog post and creating a minimum 3 minute YouTube video. For both tasks, you will earn 200 points each.
How to win this giveaway?
According to the BloggersPassion Giveaway page, the winner who gets the HIGHEST points will get the first prize. According to the points, all the goodies will be distributed.
I liked the points system. At least, if you put in some effort earning points, you have a higher chance to win this giveaway.
In my personal experience, I used to hate participating in giveaways.
But now, my thoughts have changed due to the math I did. By the way, in school, I am below average in maths! 🙂
Let's say you do not participate in the giveaway; then, you have zero chance to win anything.
Conversely, if you join the BloggersPassion giveaway and complete all the basic tasks, then at least you have a 1 percent chance to win the giveaway prizes.
Remember, one is always greater than zero.
Click here to participate in the BloggersPassion giveaway.
Cheers,
Rajneesh Singh