The AI voice generator market is expanding daily – and it is estimated to grow at a rate of 15.40% from 2022-2023. Quite astonishing, right?
AI voice cloners have turned out to be of great help, especially for a content creator who is having a hard time creating voiceovers. And that is coming from my very own experience.
After many failed attempts at doing voiceovers, I finally decided that it was time to dive into the world of Ai technology. With numerous people raving about this bad-boy tool, why not check it out?
So I took off on a little search trip into the wild world of the AI and tried various voice generators. And here is my two cents on some of the best AI voiceover cloner to help you get your hands on the right one.
Key Features
With the easy-to-use interface, understanding descript will not be a hassle. Descript AI voice cloner is a part of the descript suit that is an all-in-one solution to a creator's problem.
It allows you to select any voice from their library or create your own text-to-speech model.
Descript offers a dozen male and female voices, which may seem less than other software. However, for beginners in AI voice generation, this is a sufficient number.
Pricing
It allows you 4 packages for free to enterprise one. You can easily start with a free plan and then gradually move on to pay. The pricing starts from $12.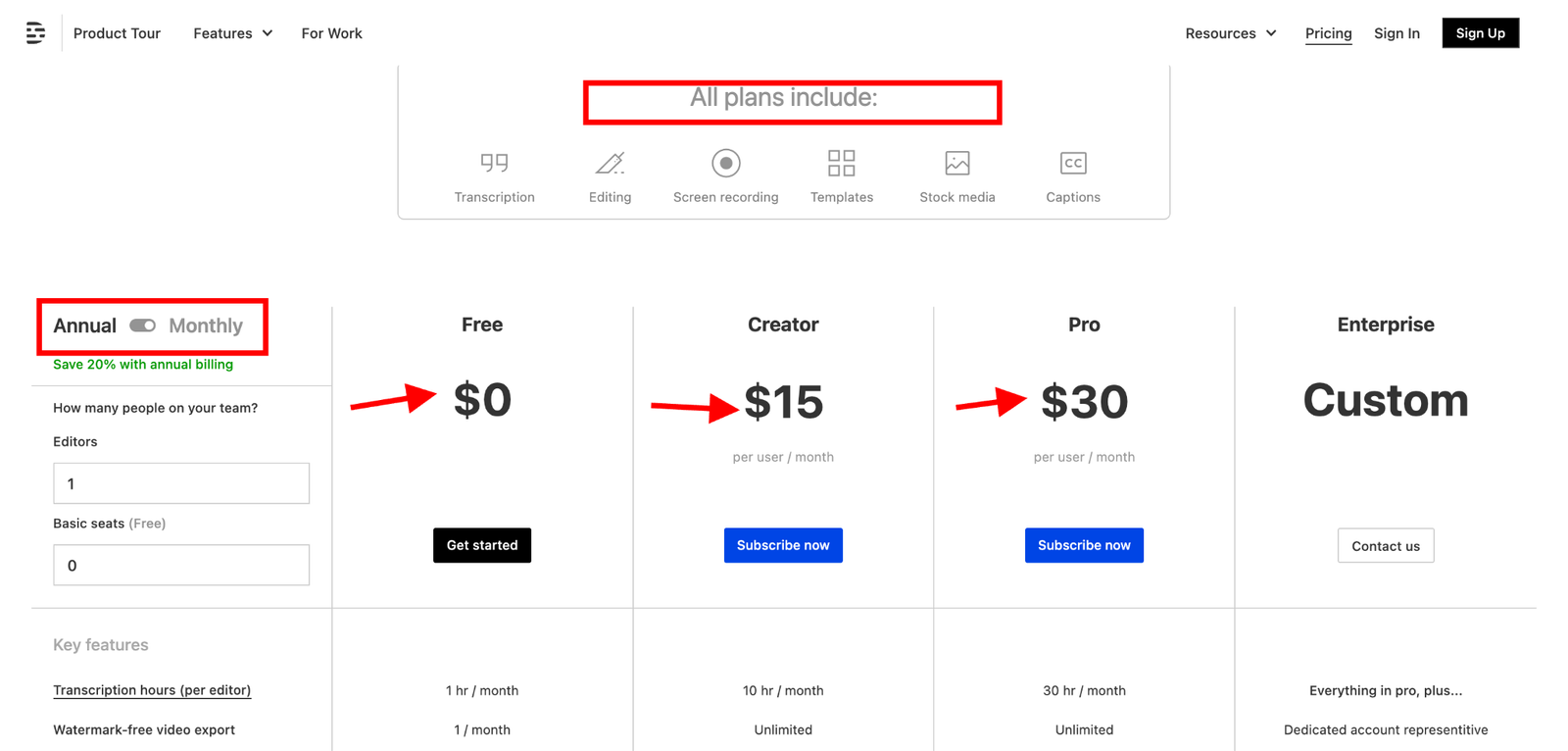 Pros:
Allows you to create your free voice model
Allows you to test their AI voices with a free plan
A comprehensive suite for your content creation
Cons:
Supports only one language: English
Does not have a wide variety of AI voices as compared to others
Key Features
Whether you are a podcaster, content creator, or business owner, play.ht allows you to create voiceovers the way you like. It even allows you to invite your entire team to work together.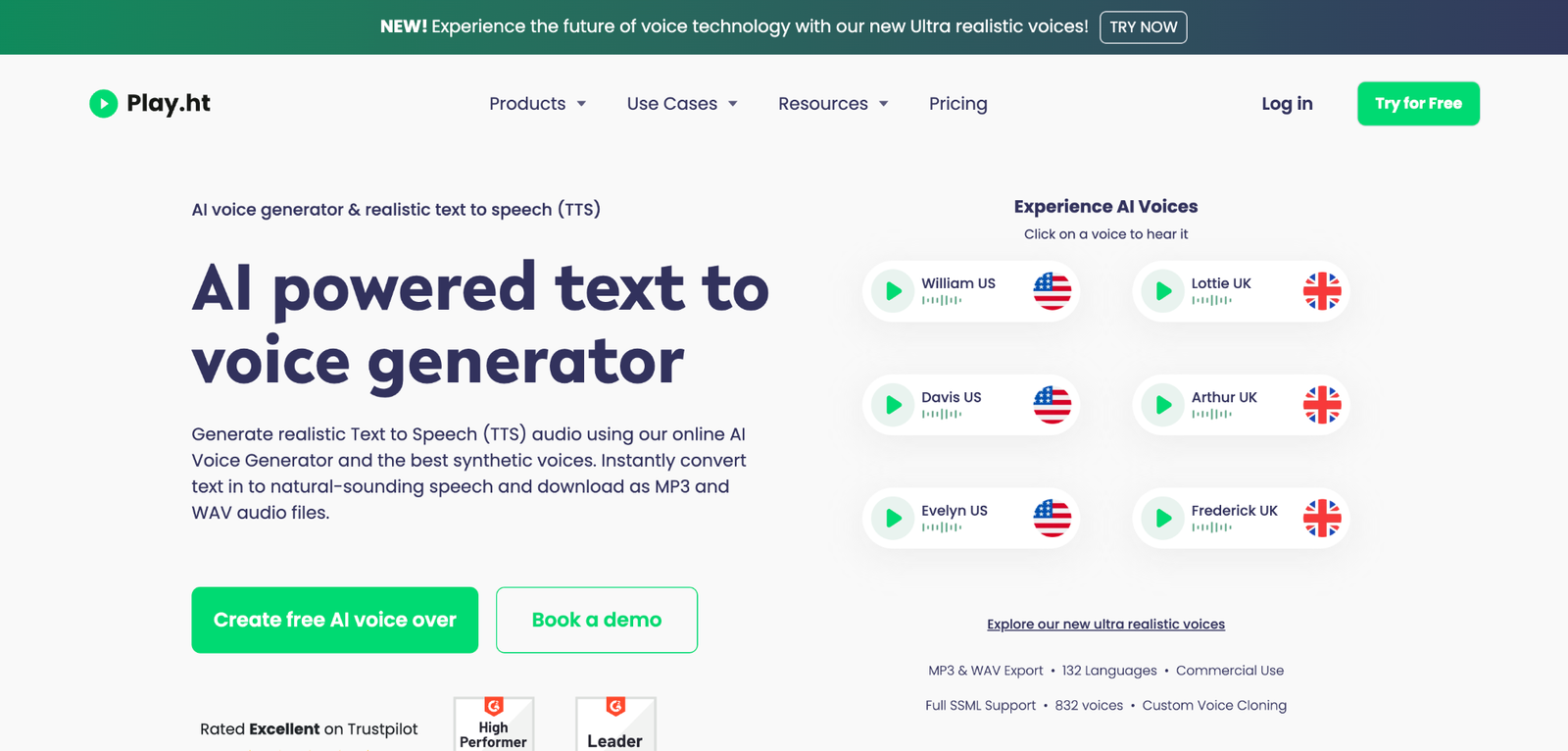 Termed as the most expressive voiceover creator, this one can even identify the recorder's emotions and accents.
Not only that, the various built-in custom options allowed me to tweak my audio the way I wanted to. With the 907 different AI voices, you can even get the option to save the voice and pronunciation you like.
Related guide: Play.ht Review
Pricing
It allows you to try and test everything for free. After that, you can upgrade to any of the three plans. The starting price is $29.25/month.
Pros:
You can preview the audio before playing
Ultra-realistic voice library to choose from
Expressive speech styles
Cons:
Customer support is subpar.
Key Features
With the variety of voices to choose from and the features to change the playback speed, speechify increases your productivity a lot. My favorite feature is the listening feature, which has helped me a lot in correcting mistakes in my articles and posts.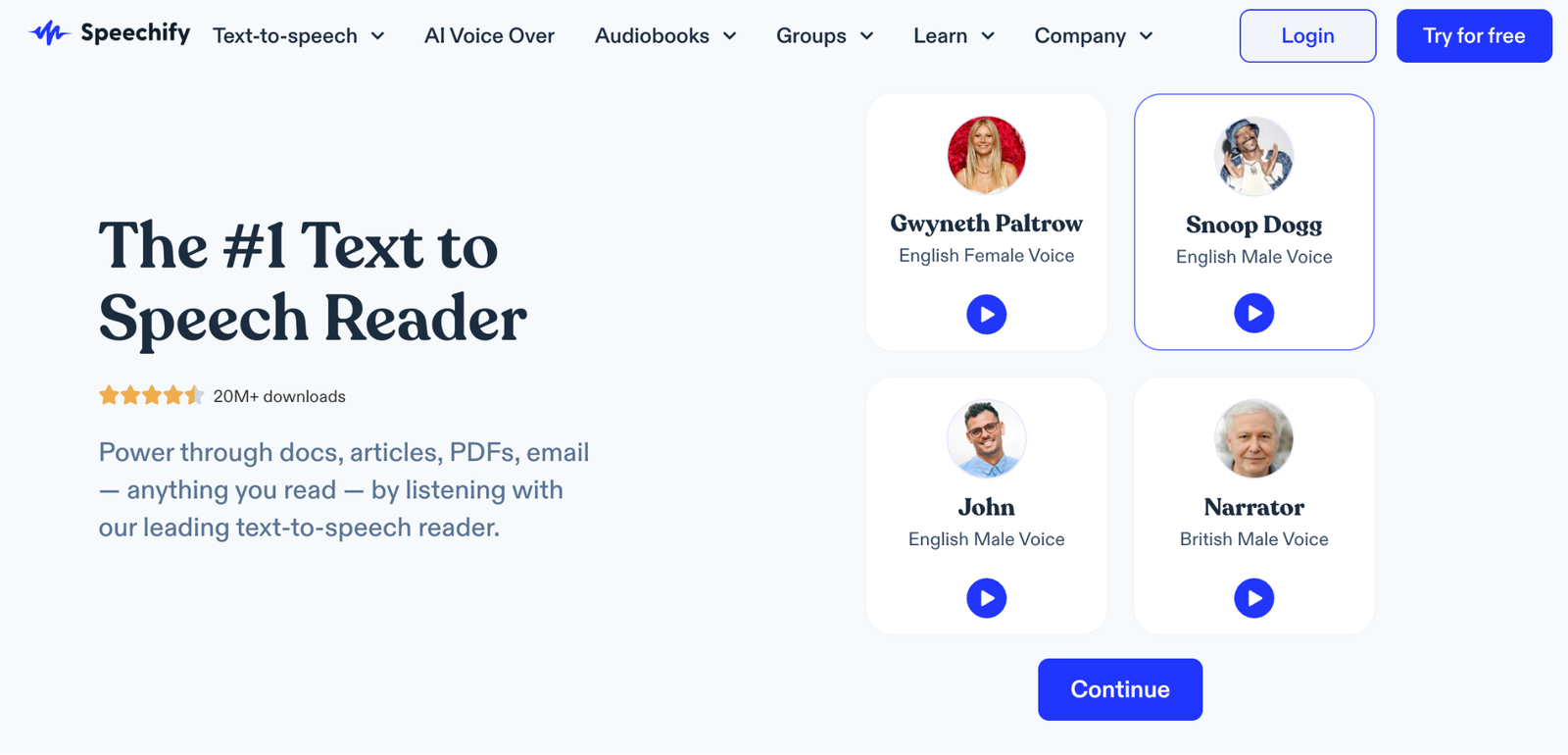 The best part is that it can read all types of written materials, form emails, sales letters, text-based images, etc., converting them into voices. Not only that, you can even import any form of document from your computer.
Pricing
It gives you a basic plan and a premium plan. The basic free plan is quite good if you are new to Speechify. The premium plan is for $239/year.
Pros:
Optical recognition feature for image reading
Instant translation features allow text translation into 60+ languages
Chrome extension makes it easy to use.
Cons:
A limit of 150k words for listening
Very pushy marketing for the upgradation of service
Key Features
The availability of 500+ voices in both male and female variations gives you concrete voiceovers in no time. This text-to-speech voice cloner allows you to add accents to your voiceovers, but that feature is limited to a few languages.
If you like to tweak the pitch of your voice, then this tool allows that too. This cloud-based setup also allows you to create voiceovers from any window setup. Now if you are a content creator with a larger setup, then good news. You do not need to pay additional fees for a commercial license.
Pricing
Allows three packages starting from $39 for 3 months.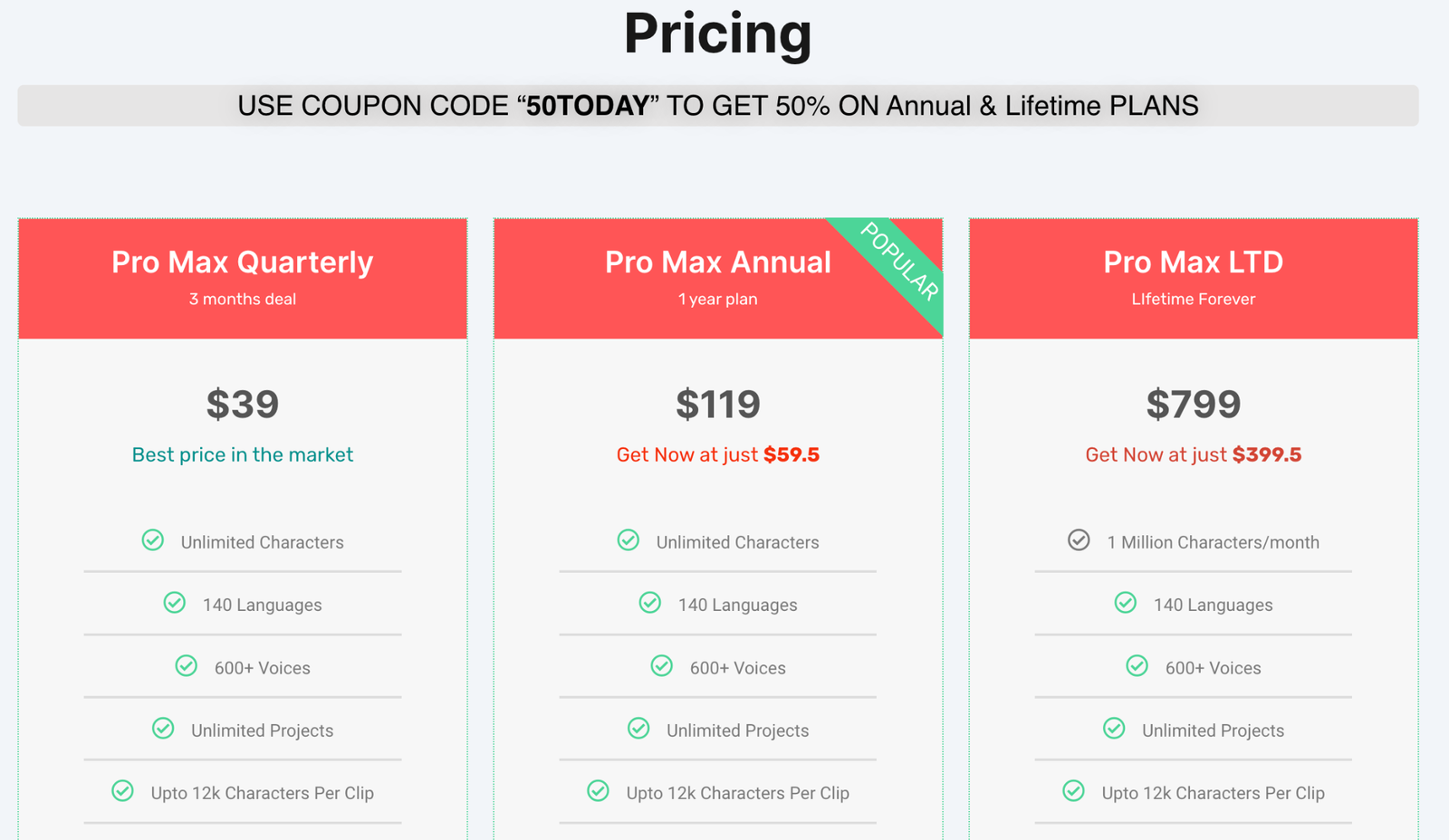 Try MicMonster for FREE! (No Signup Required)
Pros:
Both a text-to-speech and listening tool
Mobile friendly Application for better usage
Preview before conversion into speech
Cons:
Speech styles are limited to some languages.
Key Features
For all my game lovers out there, if you have been finding a tool for voiceovers to do your live streams, then this is for you. This allows you to clone your speech; the best part is that it doesn't sound synthetic.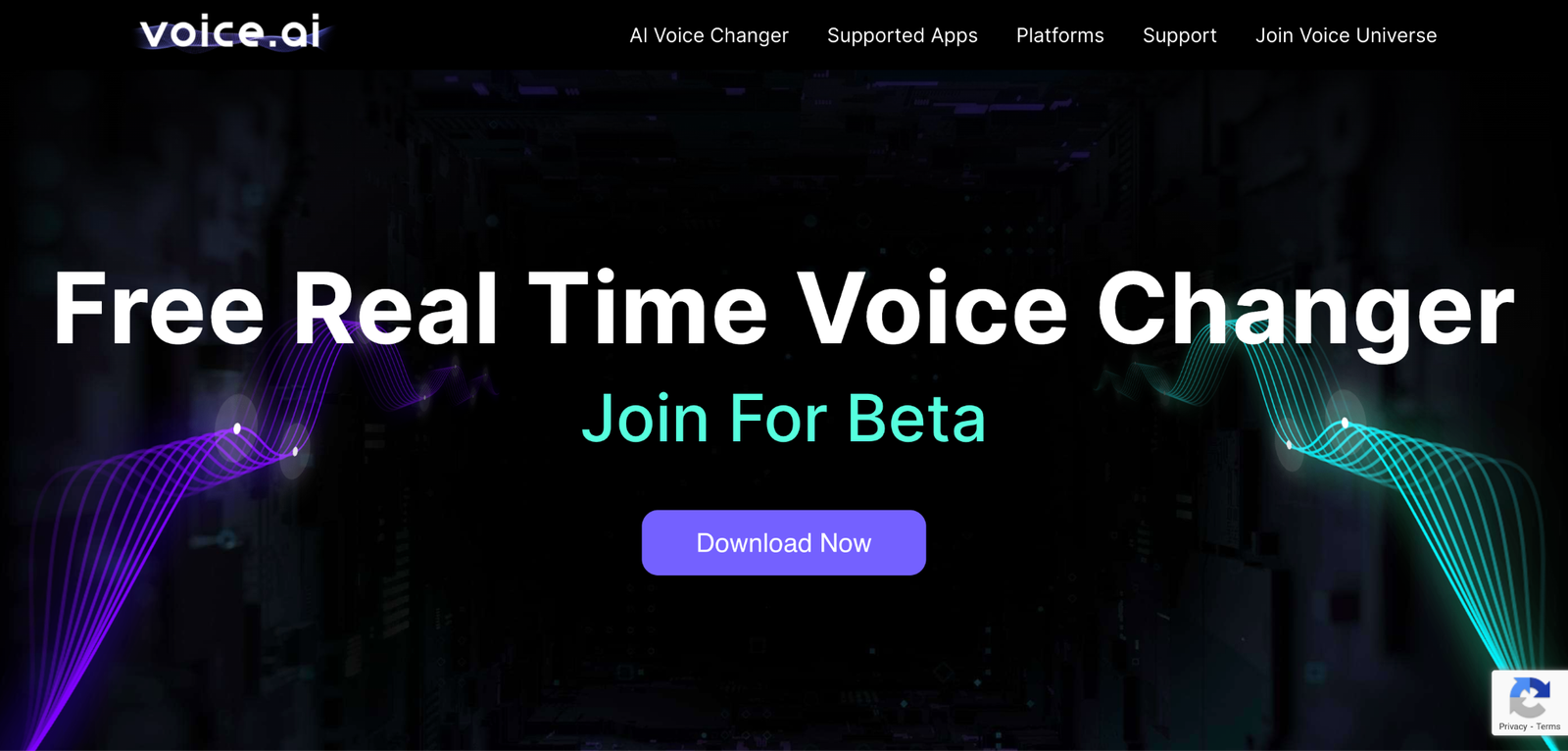 You can clone your voice into 1000 voices, as this tool has a vast UGC voice library. The best part is that it is compatible with all the popular games like Fortnite, Minecraft, etc.
Pricing
You can try it for free for 7 days and then upgrade to a monthly subscription of $9.99 or a yearly subscription of $99.99.
Pros:
Allows you to create soundboards
Speech to speech function allows easy voiceovers
You can clone your voice to any of your favorite game characters
Cons:
The tool requires a subscription fee after the free trial, which may not be affordable for some users.
Key Features
With the option of a 570+ growing library of AI voices, you can easily create your conversational voiceovers with Vocally. It also allows you to choose from 60+ different languages and accents. What I liked the most about vocally is that it allows you to listen to your text before you convert it into a speech.
Moreover, my favorite was the option to upload my document instead of writing the whole text. Not only that, it also manages the audio files and saves them so that you can come back later.
Pricing
Vocally allows you three pricing options: monthly, yearly, and lifetime. Monthly and yearly are subscription based. The lifetime package is a pay-as-you-go package starting from $30.
Pros:
Allows you to upload any type of document
Allows you to test and trial before purchase
Storage software that saves your audio file in MP3 and WAV
Cons:
Key Features
Resemble offers you over 200,000 AI voices that allow you to record in various voices. Not only that, but you also get to generate your own AI voice from your very own natural sound.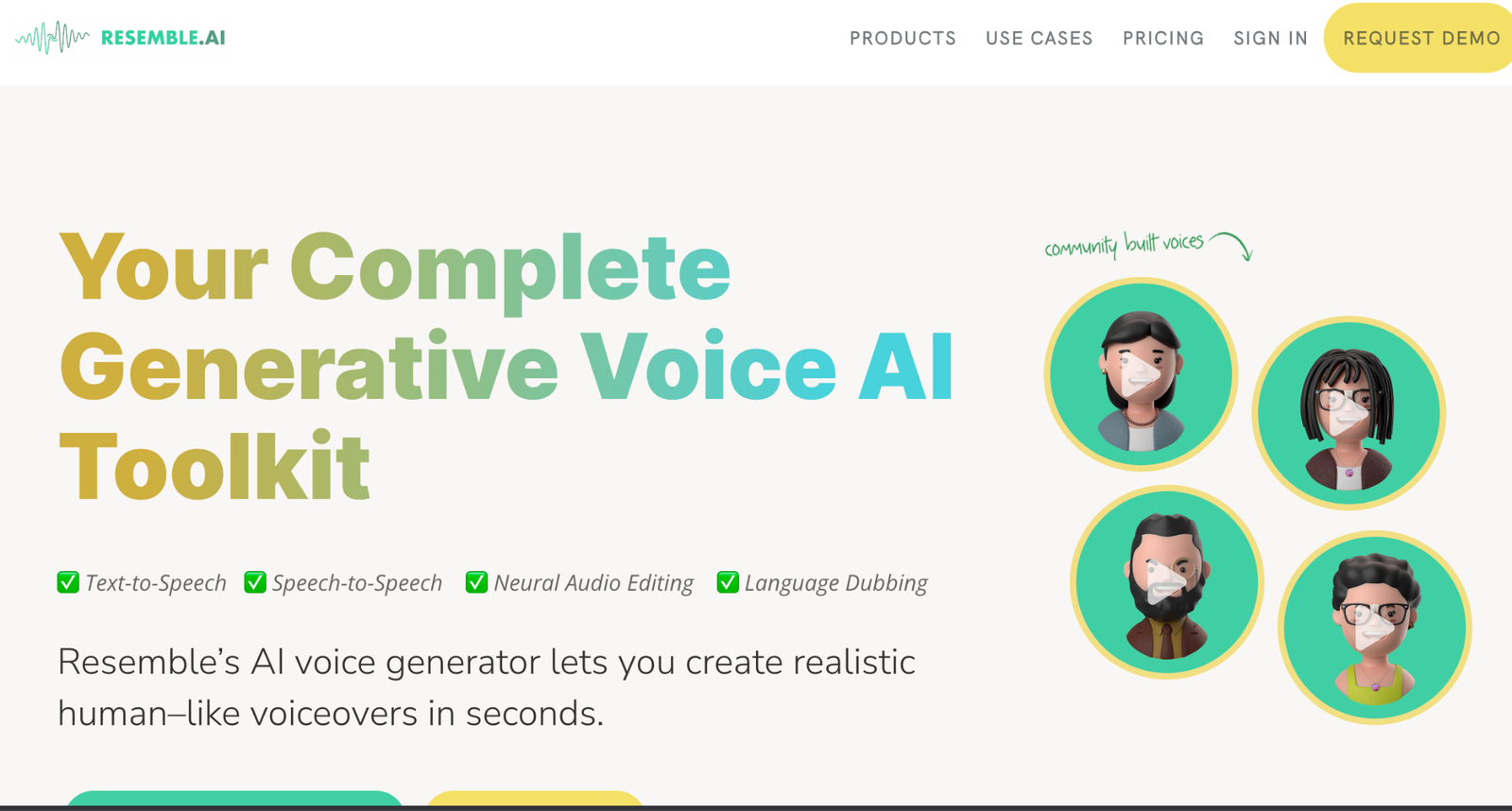 The best thing about the tool, which is also my favorite, is that it allows you to translate your voiceover from one language to another. Not only that, but you also get a variety of emotions to choose from.
Also, because this tool can identify punctuation, you do not need to worry about formatting, as it automatically does that.
Pricing
It does offer you a free trial over sign-up. Basic package with limited options starting at $0.006 per second.
Whereas for the Pro, you can contact their customer support for a better offer.
Pros:
You can add inflections and emotions into voiceovers
Allows you to translate your voice into different languages
Perfect for content creators who want high-quality custom AI generators
Cons:
Some voices of this tool are too robotic
The basic version is a pay-as-you-go model with very limited options, which is not very likable
Key Features
Speechelo is a very easy-to-see AI text-to-speech voice generator that allows you to do voiceovers in both male and female voices.
The best thing I liked about Speechelo is its ability to add breathing sounds and long pauses in the voiceovers.
Moreover, it also allows you to record in various tones, from joyful to serious voiceovers. The easy-to-use interface of this tool makes it incredibly favorable among content creators.
Pricing
When it comes to pricing, Speechelo does not offer packages. You must purchase the tool once by paying a full fee of $47.
Pros:
Allows you to choose between three tones
No yearly or monthly subscriptions
Works with almost all video creation software from Adobe to Audacity etc.
Cons
No free demo before purchasing
Needs a pronunciation editor 
Conclusion
Now that's a wrap. The AI Market is expected to grow by nearly 100 billion dollars by 2030, so if you are not using it right now, then time to dive into it. AI voice cloner can be helpful, especially if you are new to the content-creating world or simply looking for something to save you time.
All the mentioned tools have their charms, but my personal best is Speechify. With its capability to provide ultra-realistic voiceovers, optical recognition, and translation features, this one beats them all.
Frequently Asked Questions
How do I clone my AI voice?
It is not that difficult. You can upload a text document or write a few sentences in the text editor. Set the tone and accent you want. After that, hit the text-to-speech. It may take time to analyze the cadence and then generate the voiceover.
What is the best app to clone your voice?
There are many, but as I mentioned before, Speechify is my favorite due to its vast AI voice library, ability to read any document, and ultra-realistic voiceovers.
What is the most realistic AI voice generator?
For the most realistic AI vice, I suggest Speechify and Play.ht.
Is there a free AI voice generator?
Yes, many of the generators mentioned here start with the free package. Voice.ai, speechify, play. ht and Descript are the ones that offer free packages.
Is voice AI safe?
Although it is a safe technology, scams, and fraud have been reported due to AI voiceovers. So it is helpful as well as dangerous.