A study shows that the average coach or consultant spends up to 40% of their time on administrative tasks. Wasting that much time on one thing leads many businesses to fail in their online presence.
But no more hassle of dealing with different tasks and wasting your time. New Zenler simplifies your work and saves you time.
New Zenler is an all-in-one online course platform that helps online creators create, market, and sell online courses and memberships. It lets you run your entire online education business from a single platform. You don't need to hire designers, developers, or marketers to build your platform.
Whether you're a small business owner, consultant, or coach, New Zenler makes your job a breeze. Let's get in and explore how it is a must-to-get option for you.
What do I like About New Zenler?
I like New Zenler because it makes my life as an online course creator so much easier.
I don't have to worry about using multiple tools or hiring expensive experts to create and sell my courses. Everything I need is in one place, and it works seamlessly.
The following three features I like most about New Zenler:
Course Creation: I can create engaging and interactive courses with different types of content, such as videos, audio, PDFs, live lessons, quizzes, and certificates. It makes it super easy to offer bundles and memberships to my students and track their progress and feedback.
Automated emails: I like the feature because it lets me talk to my subscribers and customers based on their actions and behavior on my site, course, or funnel. It leverages the power of community to build trust and loyalty with my audience.
What I Don't Like About New Zenler?
While it may be my personal experience but I don't like the following things in New Zenler io:
I've experienced some aesthetic issues with its user interface, like inconsistent fonts, colors, and layouts. The user interface is not beginner friendly.
There are no mobile app features for course creators! Every time I needed to login into my laptop and browser to access it.
The email marketing tool has some limits like, if you're in the Pro plan, you can 100K emails only
New Zenler Design & Features
As long as I've experienced, the following are the best features of New Zenler:
Course Creation and Engagement
You can add videos, audio, PDF, and interactive lessons to your lessons. This feature lets you create bundles and membership sites, add drip schedules, and choose from certificate designs or bring your own.
Site Design and Customization
With this feature, you can click and edit any pages on your site, funnel, or course pages. I used it to design high-converting pages with no coding skills.
Sales and Marketing
I found creating lead magnets, video series funnels, and webinar funnels very beneficial. New Zenler marketing and funnel builder adds so much value to this tool. You can also easily convert and customize these pages.
The email automation feature allows you to send and schedule emails based on what users are doing on your site or funnel.
Reporting and Administration
I highly rate it for its prominent displays of each metric that make it easy for you to track the record and performance of all your purses, products, and campaigns.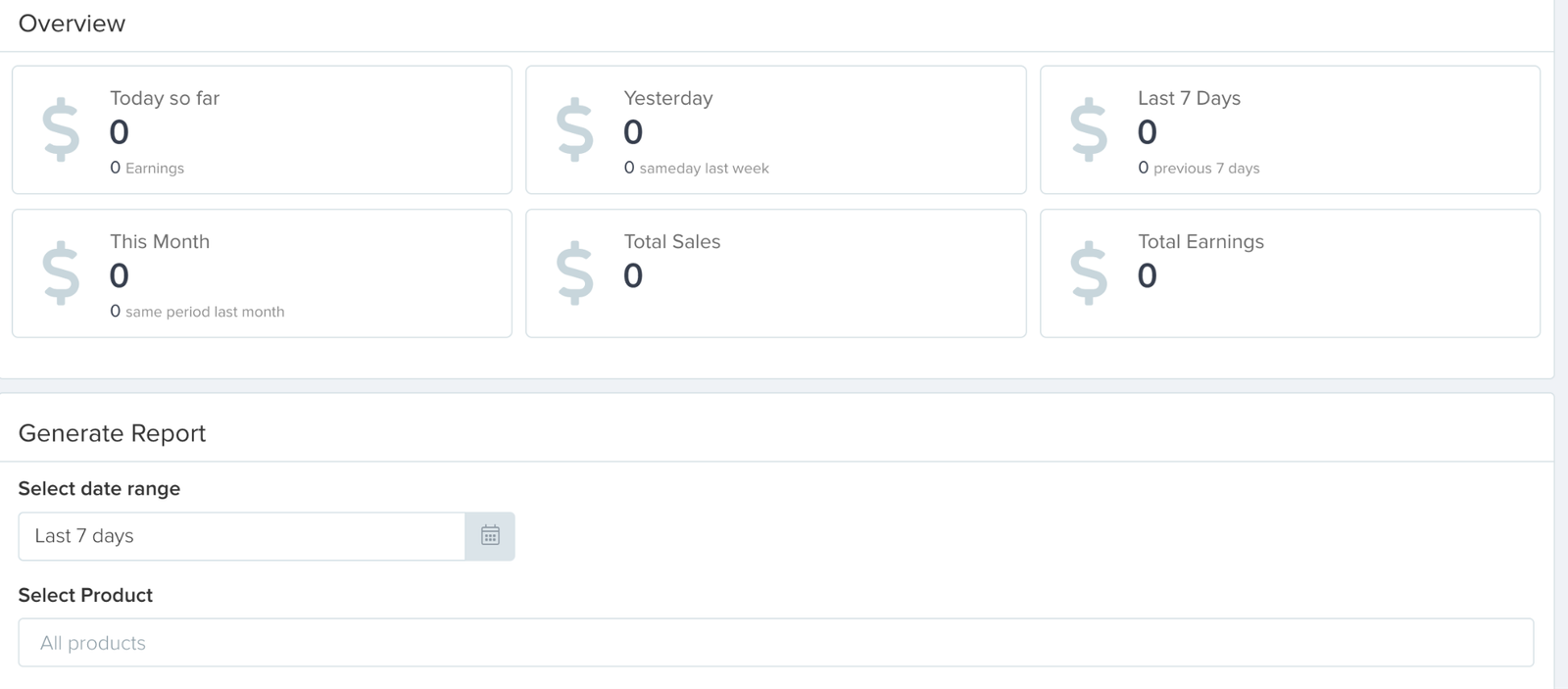 New Zeller's dashboard shows you revenue, visitors, sales, enrollments, and completion rates. You can check detailed reports on your courses, funnels, emails, quizzes, and surveys from its top menu.
New Zenler Cost
As for its beta phase, New Zenler has one Free Beta plan and two paid pricing plans: the Pro plan and the Premium plan. However, you should know that these prices are valid only for the beta phase and may increase later.
Free Beta Plan lets you access some features but with limitations. For example, there is a 10% fee for every course sale and a limit on emails and leads. When New Zenler launches, there will be a free plan with features limited to Course Creation and Delivery.
Pro plan costs $67 per month or $647 per year. It offers no transaction fees, unlimited courses and students, 25,000 leads, 100k per month emails, 3 websites, live classes, webinars, and live streams.
Premium plan costs $197 per month or $1447 per year. This plan includes 500k emails per month, 10 websites, live classes, webinars, and live streams.
New Zenler Integrations
You can find various integrations within New Zenler that allow you to connect with other tools and platforms. While I can't go long, here are some of the integrations that New Zenler offers:
Emails: It lets you integrate with email marketing services such as MailChimp, ConvertKit, Active Campaign, MailerLite, and Moosend to send and automate emails to your leads and students.
Zapier: New Zenler integrates with Zapier to connect with over 2000 apps and automate various tasks. It includes enrolling users, sending emails, and registering for webinars.
Analytics: Its integration with Google Analytics and Facebook Pixel track and optimize your site performance and conversions.
Supported Payment Gateways
New Zenler supports three payment gateways: PayPal, Stripe, and Razorpay. PayPal and Stripe are available for all countries, while Razorpay is only available for India.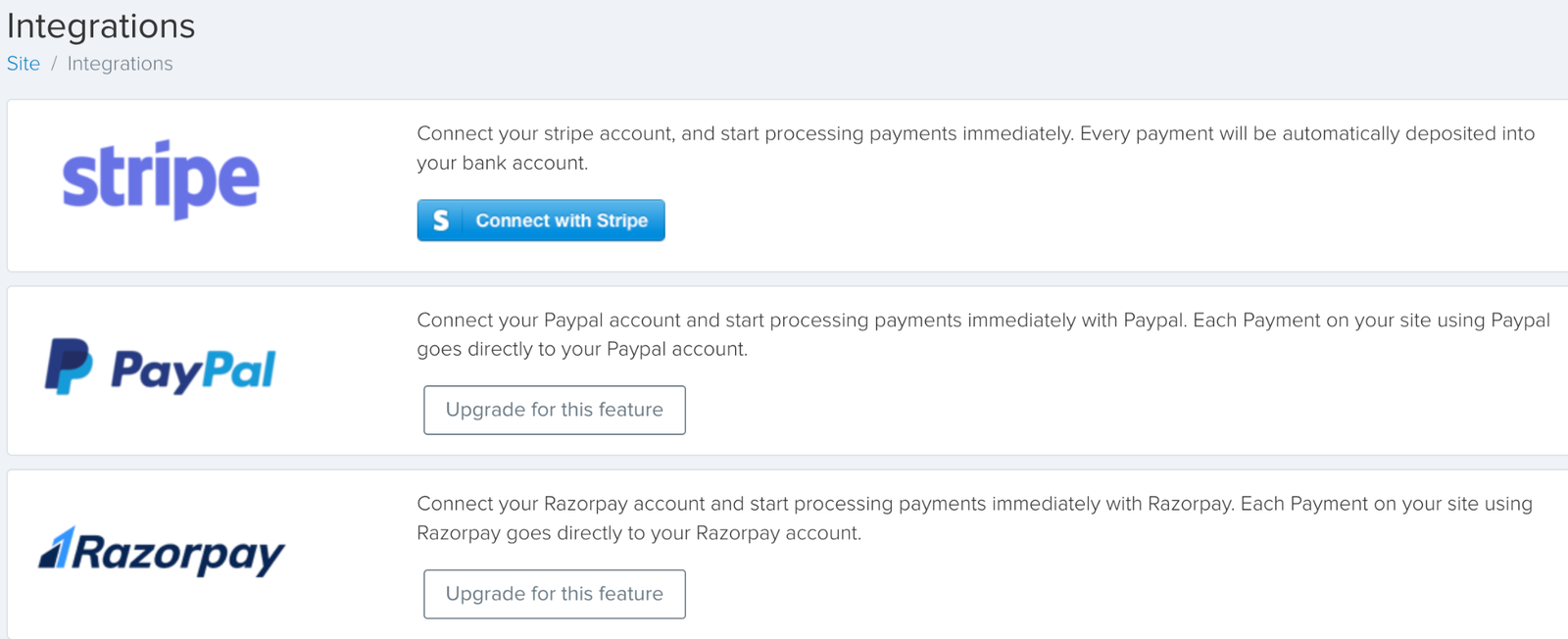 You can integrate any of these payment gateways with your New Zenler site to accept payments from your customers.
New Zenler Alternatives
System Io is a good alternative to New Zenler because of its comparatively low price. But when it comes to the features and strong community to discuss and support course creators, I'll vote for New Zenler.
New Zenler also gives a good discount on annual subscriptions, which System io doesn't. Systeme io has four paid plans: The Startup, which costs $27 per month, Webinar, with $47/per month, Enterprise costs $97 per month, and Infinite unlocks at $297.
This alternative to New Zenler allows you to create and sell online courses, memberships, digital downloads, and webinars. Like New Zenler, you can also create your own website, and email marketing campaigns with Podia. Podia offers two paid plans on a monthly basis: the Mover plan for $39 and the Shaker plan for $79.
LearnWorlds is a hot alternative to New Zenler as it not only has additional features but also supports more third parties integrations than New Zenler.
I'd say that LearnWorlds is best for interactive online courses, while New Zenler is the most affordable all-in-one course platform.
If I talk about their prices, LearnWorlds offers a flat rate model for internal and corporate training, where pricing is determined by the number of Active Users on the platform. Its first paid plan starts at $29 per month, while New Zeller's pro plan unlocks at $67.
New Zenler Customer Support
Like any other tool, New Zenler has a help center and quite responsive and friendly customer support. Clicking on the "Help" button, you get to a page where you can search common questions and get answers – or you'll see a chat widget to ask your queries.
You can also reach out to them via email or support tickets for more complex or urgent matters. Moreover, you can join their Facebook community, where you can interact with other New Zenler users and share tips and feedback.
New Zenler FAQs
What is the cost of Zenler?
Zenler offers two core pricing plans: The Pro Plan and the Premium Plan. Each plan allows for Unlimited Courses & Unlimited Students. The annual cost for the Pro Plan is $647, and the monthly cost is $67. In contrast, the annual cost for the Premium Plan is $1447, and the monthly cost is $197.
Can you build a website with the New Zenler?
Yes, you can build a website with New Zenler. It provides everything you need without needing to hire designers, developers, or marketers. You can design websites without any design or coding skills with the Page Designer.
Who is the founder of New Zenler?
Rakesh Vallil is the founder of New Zenler.
Is New Zenler a lifetime deal?
Currently, there is no lifetime deal with New Zenler as it is still in the beta phase. However, there are valuable alternatives to take advantage of, such as the free BETA plan or the paid plans with substantial annual discounts.
Our Verdict: Should You Go With New Zenler?
If you're a course creator who wants everything in one place, I recommend using New Zenler. It has a lot of features and integrations that can help you create, market, and deliver your courses and products.
It is currently in its beta phase, which means it has more potential to bring stunning features to its users in the near future.
So why wait?
Just go to the New Zenler website and sign up for this comprehensive and affordable platform to handle most of your online course needs.
Similar articles: