Looking for Classplus app review? This article is for you!
I have tested the apps created by Classplus. I also had a meeting with the Classplus team, they explained each and every feature of the app.
Today, I am going to present you a very in-depth review of Classplus which will help you decide whether Classplus is a good fit for your coaching business or not.
Ready? Awesome.
What is Classplus?
Classplus is a platform that allows you to create your own Android & iOS apps to sell your online courses. You can even use your app to conduct live classes.
No coding is needed to build your own app. Within a few days, you can get your custom app ready and start teaching online.
With Classplus, you can host, go live and send marketing notifications.
Plus, you'll have the user's contact information so you can send SMS or WhatsApp messages to inform them about your product/service.
Let's talk about some of the best features that Classplus offers.
Classplus Features
Classplus offers many features that will help you market your course effectively. As you know, anyone can create courses but not everybody is able to sell.
Classplus provides you with a combination of tools and strategies that will help you manage and market your coaching business without worrying about tech hassle.
Store
Inside the Classplus app, you can set up a store where you can list all the courses you have. So your students can choose which course they need.
It's like Amazon, where we all buy products. Having the course catalogue will increase the sales.
For example, if you have ten different courses, you can add all of them to a single page. That's the power of having a store. The more students see your courses, the more money you'll make. 🙂
Live classes
Do you need to take daily live classes? No problem! Classplus offers "Going live" functionality.
Your students can join the LIVE class using your app or Zoom platform.
Yes, Classplus integrates with the Zoom platform!
Don't worry, you can go live to a specific set of students. You can categorise the students by creating multiple batches.
Your live session is "SSL secure + zero data piracy," Classplus claims.
Conduct online tests
You can effortlessly create, upload and assign online tests to your students. You can also use the auto-correction feature.
Auto-correction will help your students get the right answers after completing the test.
Your Own website
Classplus offers a website as well. Let me tell you, this website will be very basic. Don't have high expectations.
The Classplus site will be a replica of your Classplus application. Classplus website will have similar features that you get in the Classplus app.
Classplus website is useful if your student doesn't have the app downloaded on their device.
In that case, they can buy and access your course using the website.
Analytics
You can track your student's activities. Let's say if you take daily live classes and you want all your students to attend that class.
But if some students don't attend that class, you can easily track it from the platform.
You can track how many students have attempted, completed the assigned tests.
Marketing dashboard
With Classplus app, marketing becomes super easy. If your app is installed on your student's device.
Inside the marketing dashboard, you can notify your students about the live class, any new course or some useful update.
If you have the Classplus message pack, then your students will receive a message as well.
When you buy the Classplus app, you get FREE 10000 messages.
After that, if you want to use SMS then you have to pay per message which costs 0.15 paisa/SMS.
So far, we've talked so many good things about Classplus!
Now, let's talk about some disadvantages you get with Classplus app.
Classplus Disadvantages
Every product has some disadvantages. I am going to mention all of them here so you can make an informed decision.
Lack of customisation
I agree that Classplus offers a lot of functions.
But, you can't customize the app to 100 percent.
For sure, you can change the app icon, name, user interface colour, fonts etc.
However, if you want to make big changes then the Classplus app might not be a good fit for your coaching business.
For example, if you want to change the whole layout of the application, you can't do it (At the time of writing this article).
You don't own the application code
If you hire a developer to build your app, you'll own the code. Later you can use the same code for further app development.
With Classplus, you DO NOT own the app code.
Unfortunately, if the company shuts down, your app will be gone. You can't do anything. You'll be left with your student's contact information only.
All the app downloads, courses and content can vanish within a few seconds. If the company fails.
Can't publish apps under your developer account
If you know a little bit about app development, you'll be able to relate to me.
So, on the Google Play Store, each app is published under a developer account.
All the apps created by Classplus are published under their developer account. Which is not good.
Can't embed third-party videos
If you want to embed your videos hosted on a different platform like Vimeo or Wistia, you can't embed inside your application.
In our case, all the videos were hosted on Vimeo (A video hosting provider), so we couldn't embed in the app.
Can't Customize Message Sender Name
If your students sign up in the app, they will receive an OTP, you can't customize the sender name.
If you're okay with it, then go for Classplus.
Classplus App payment integration
Currently, Classplus supports one payment gateway which is RazorPay.
If you're using other payment gateways like Instamojo, Paytm, Cashfree or others, Classplus may not be suitable for you.
However, creating an account on RazorPay is super simple. You can have your RazorPay account ready within a few minutes and ready to collect payments.
How will you receive the money?
Once you have the RazorPay account ready, you have to connect RazorPay account with Clasplus app.
Whenever your students pay for the course, your money will be collected by RazorPay, then they will send the money to your bank account. Simple, huh?
Per Transaction Charges
Here we use RazorPay for collecting payments. RazorPay doesn't charge any upfront money to start collecting payments.
RazorPay charges you 2.6% per transaction. For example, your student pay ₹1,000/-
You'll get the money after deducting 2.6% which is ₹974 in your bank account, you'll receive.
Almost every payment gateway in India charges a certain % of a transaction.
If I talk about Instamojo they charge 3% + ₹3 per transaction.
You got the point, right?
Classplus App after sale service
Classplus provides phone and WhatsApp support. You can directly chat with Classplus support team or request a callback.
Classplus support is decent. You will love their support!
How is Classplus app service for an educational business?
According to my experience, Classplus apps are very stable and come with a smooth user interface.
Classplus app works in almost every android device seamlessly.
Plus, Classplus offers almost everything you would need to run a successful coaching business from hosting video lectures, online tests, live classes, payment collection and messaging option for your students.
If you're somebody who wants to start an online coaching business but not so techy, go for Classplus.
Classplus App Pricing
Classplus app pricing is pretty simple. Classplus has two plans:
1) Basic plan which costs ₹8,000 per year
2) Complete plan which costs ₹12,000 per year
Both plans come with unlimited courses and students. There are some limitations you face in the Classplus basic plan.
However, Classplus' base plan is more than enough to get started with online coaching.
Later, when you earn money, you can upgrade to a higher plan.
Classplus App Demo
In this section, I am gonna share a basic demo of the Classplus application.
Classplus app user interface
When you first download the application, you have to sign up using your phone number.
Then enter your name. There is an option to sign in as a parent.
Complete the signup process.
In the header, you'll see a menu and notification icon.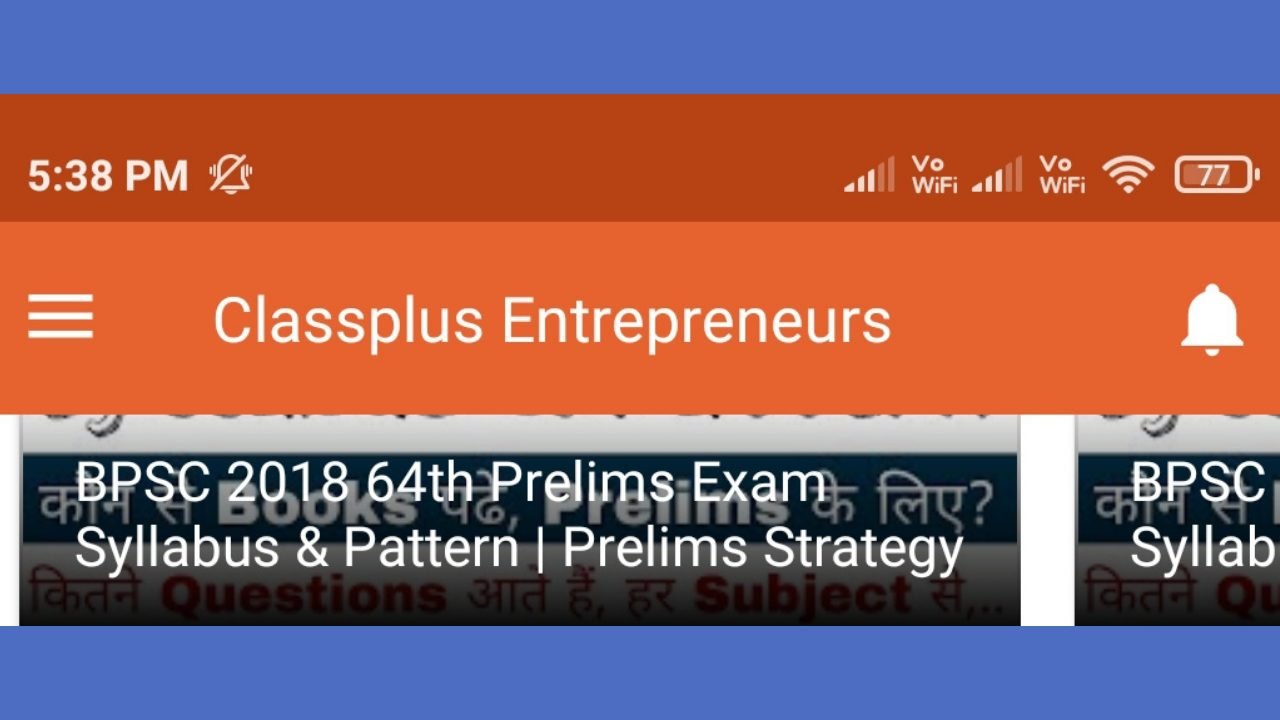 On the homepage of the app, you can see multiple options, like watch video, study material, practice now, offline download and check performance.
After that, there are some promo videos.
Then you'll get to see the course section.
Then there is the "Test of the Week" section. From this section, you can track how many of your students attempted the online tests.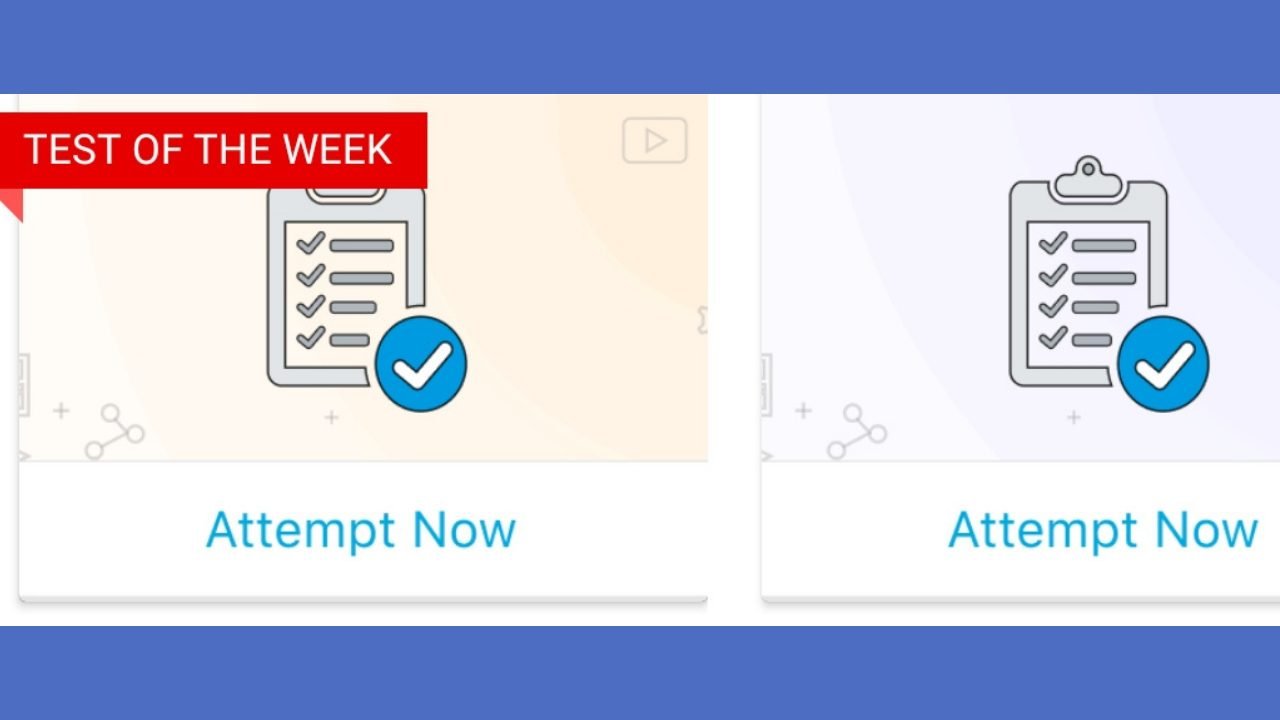 Finally, at the bottom, you get an option to share the app.
At the bottom section of the app, you can see some tabs for example, home, store, chats and profile.
Let's dive deep in the each feature of Classplus
Menu
When you click on Menu, you'll see the following options:
Your name and profile icon
Organization code
Offline downloads
Study material
Free tests
Students testimonials
My calendar
Edit profile
Payments
Settings
How to use the App
Privacy Policy
Share on Facebook button
Notifications
Here your students can see all the notifications about the live class, important updates etc.
Store
In the store, your students can see the available courses and can search it or filter by topics.
If they want to sign up for the course, they can purchase from the store.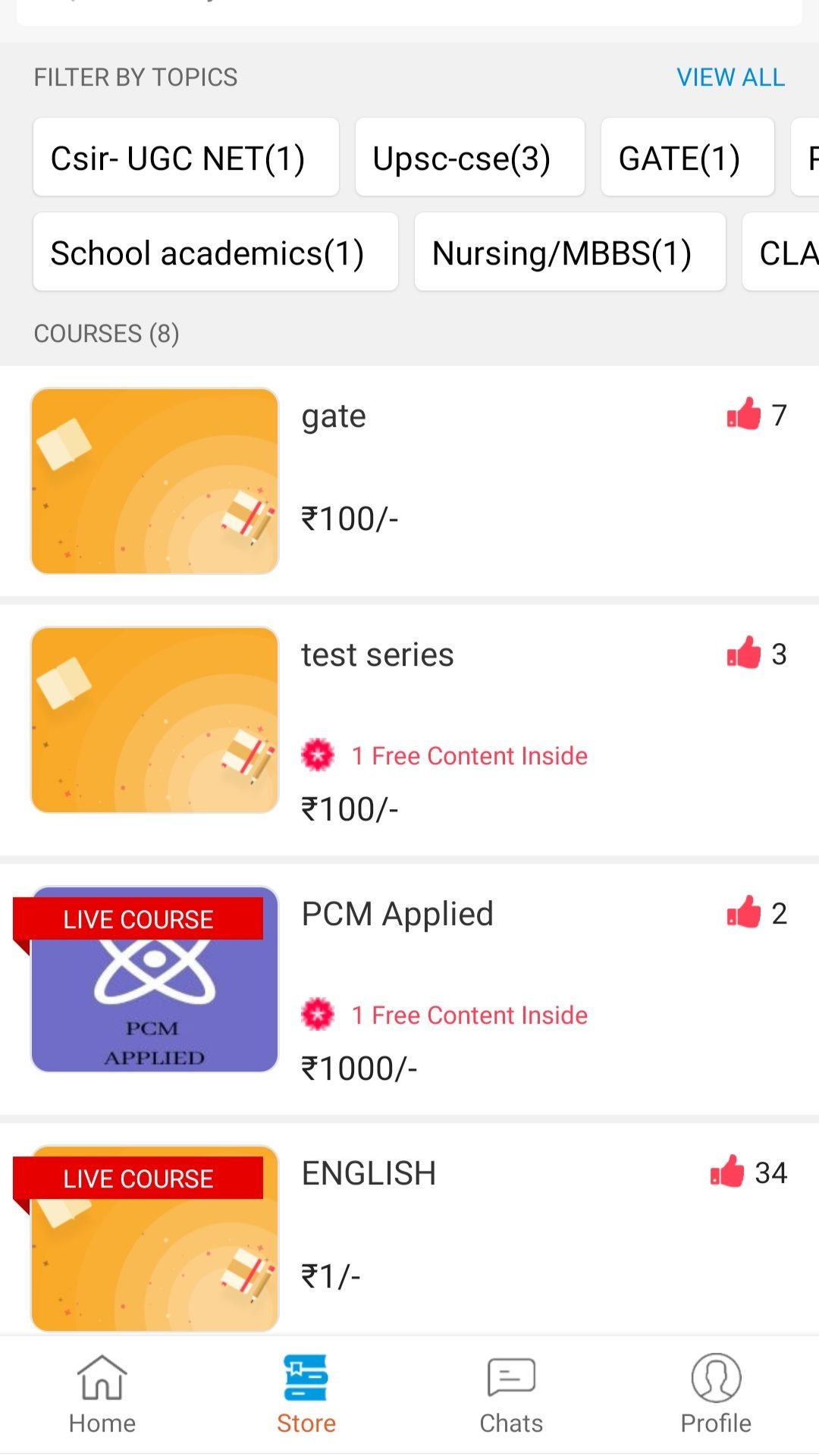 Chats
Here your students can ask questions and clear their doubts via chat.
Profile
Here your students can see their basic information, like name, phone number, and email.
If they wish, they can edit their information.
Then there are a few other subsections such as,
Parents information,
Personal details,
Address,
Education details
From the Profile section, your students can see their batches, courses, performance, payments and agistments.
These are the features you get with the Classplus application.
You can download the demo app by filling out the form below.
Benefits of Classplus App for Educators
No coding needed to build your own app
Every tech hassle Classplus will manage
Complete marketing dashboard to sell your course effortlessly
Get everything you need to build, sell, host and manage your coaching program under one platform
Affordable pricing
Unlimited courses and students
Classplus competitors
Classplus has many competitors, some of them are direct competitors and many are indirect competitors.
The closest competitor I can find of Classplus is SmartOwls. They provide almost similar functions that Classplus offers.
Which is better, Smart Owls or ClassPlus
I feel that SmartOwls is a copied version of Classplus. I would highly recommend you to go with Classplus.
SmartOwls is a very new company compared to Classplus.
Classplus indirect competitor
If you're looking to use a 100% customisable course hosting platform, I would recommend go with Podia.
I have been using Podia for my clients and it's a great company.
Of course, it will cost you money but the user interface is superior. You and your users will love it.
What are the best coaching apps?
There are so many coaching apps like Udemy, LinkedIn Learning, edX and many more.
On top of that, there are hundreds of apps and websites which you can use to start your coaching program.
You have to see what your requirements are based on that you can choose the platforms to run your coaching business.
Classplus app reviews
To get a 100% genuine review, let's see the average rating on the apps that are built by Classplus. This will give you a fair idea about Classplus app quality.
Ready?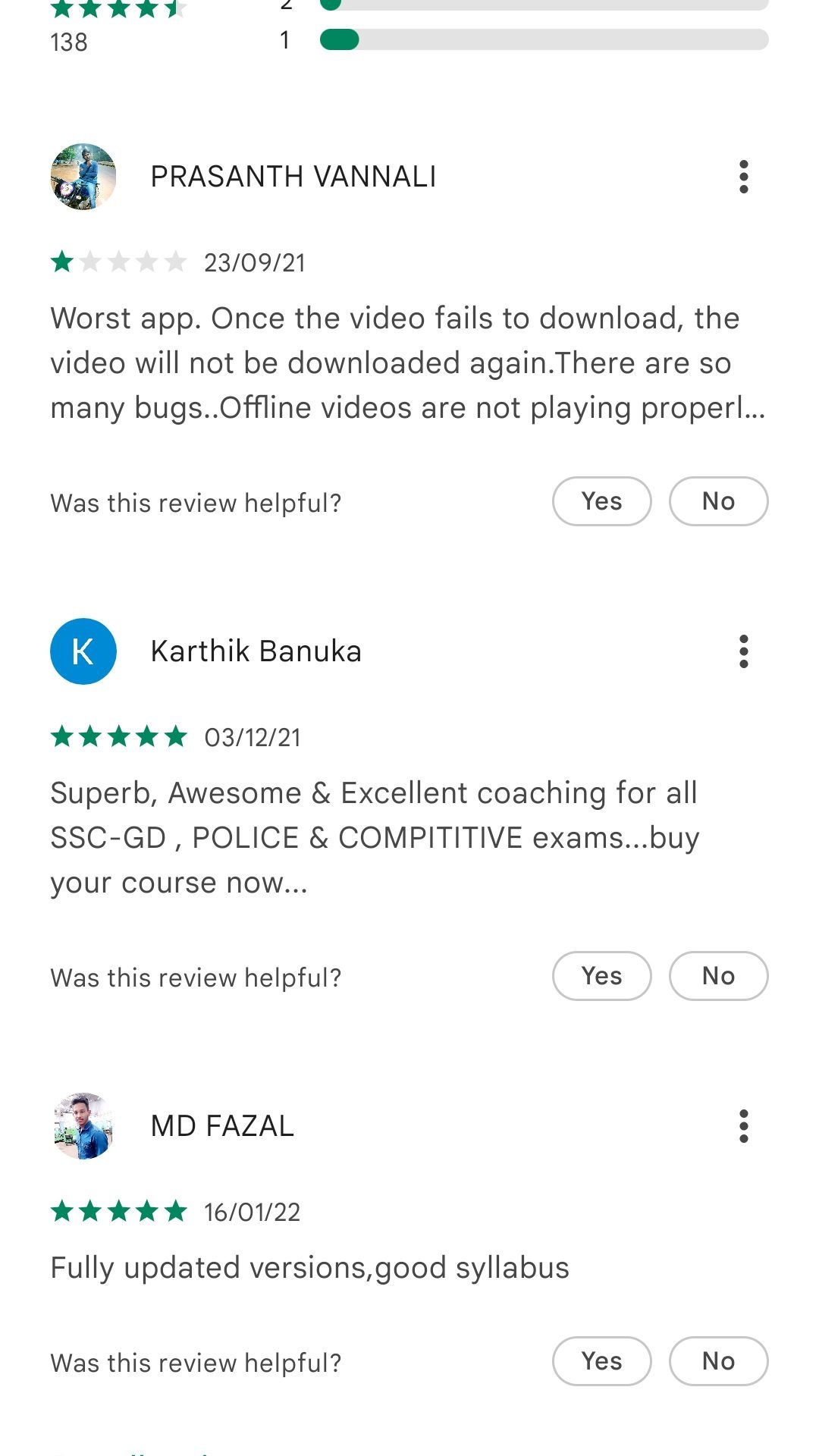 As you can see, some reviews are negative. Even famous apps like WhatsApp and Facebook receive negative ratings.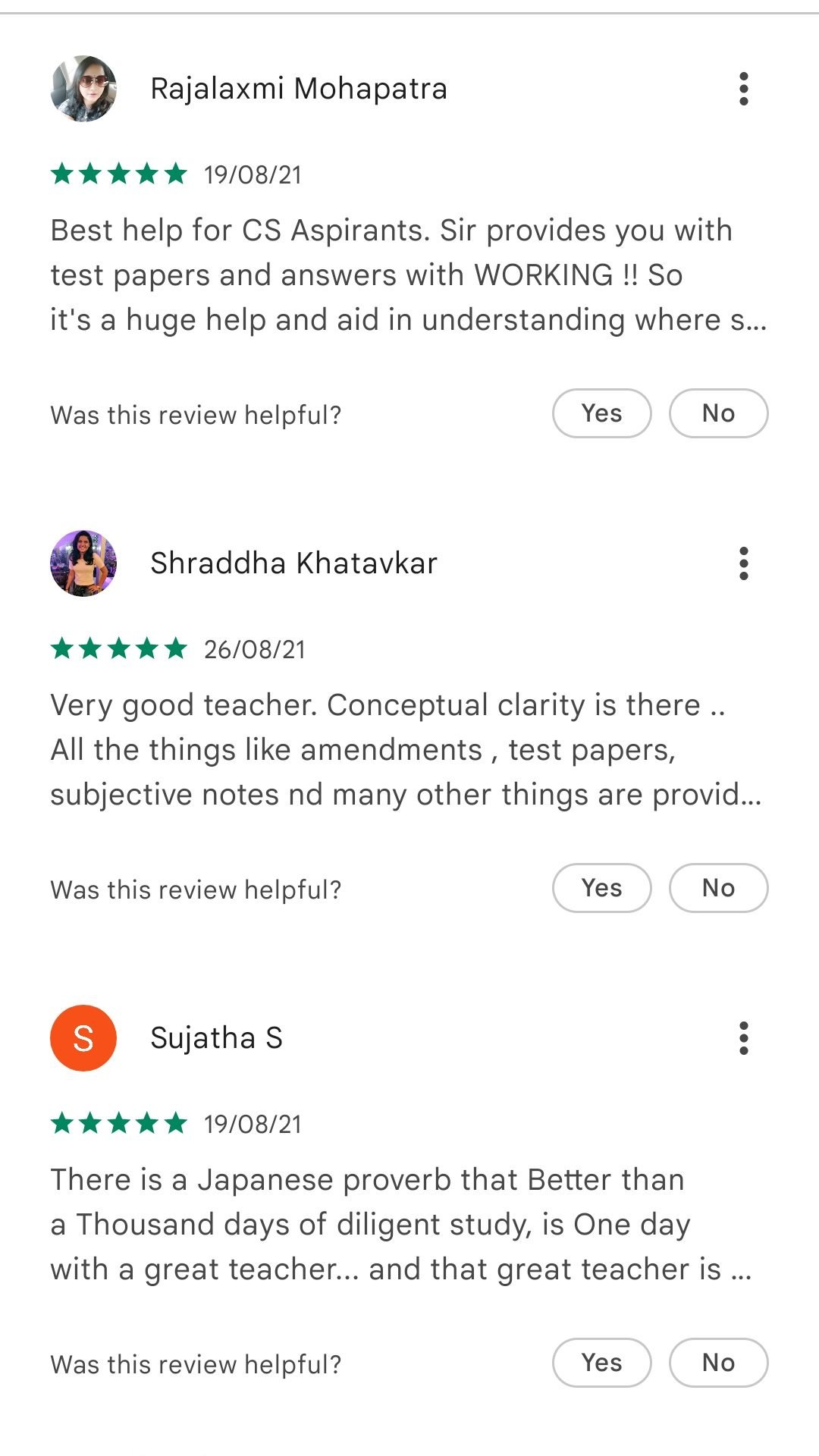 Is Classplus right for my coaching business or not?
It depends on your needs. If you need a 100% customisable website and app then Classplus might not be a good fit for you.
However, if you're happy with Classplus features like LIVE classes, store, website, unlimited courses and students then go for Classplus.
How to make money on Classplus?
Classplus is for hosting your coaching business. If your users buy your coaching program, then you make money. You will deliver the coaching via the Classplus app.
Simple, right?
You gotta sell your coaching program to make money! Classplus will help you in delivering, marketing and managing your coaching business.
How to sign up for Classplus app?
Signing up for Classplus is easy. Fill in your details like Name, Institute and phone number.
Classplus growth executive will provide you all the details about the app.
Then they will send you a contract, in which everything is mentioned, like when you'll get the app, how things will work, charges, etc.
Once you have read the contract, sign it and complete the payment after a week or so, your app will be ready.
You can start uploading the content on your app and customize it as per your needs. And start sharing the app, so your users can download your app.
Classplus FAQs
Is ClassPlus app safe?
Yes, Classplus is 100% safe.
How can I say it?
Classplus uses Amazon AWS servers for hosting courses and the Amazon AWS server is used by some of the big companies in the world. So your data is 100% safe and secure.
Is ClassPlus Free?
No classplus is not free. You have to pay yearly fees to access Classplus.
What is the cost of Classplus app?
Classplus charges yearly fees of ₹12,000 per year. You can host unlimited courses and students and conduct daily live classes.
NOTE: Price may be subject to change, at this time of writing Classplus review, Classplus app price is ₹12,000 per annum.
Classplus employee reviews
Classplus team is decent, their behavior is polite and friendly.
Who is the owner of Classplus app?
There are five Classplus founders.
Bhaswat Agarwal
Mukul Rustagi
Bikash Dash
Nikhil Goel
Vatsal Rustagi
Does Classplus help a teacher grow professionally?
Yes, Classplus provides a lot of tools and strategies to grow a teacher professionally.
Is Classplus a good platform to go digital with my educational courses?
Classplus is a good and beginner-friendly platform to start your online coaching business.
Classplus company address
1st Floor, D8, Sector 3 Noida, Uttar Pradesh 201301
Is Classplus app reliable?
As per experience, the Classplus app is very reliable. The app experience is very smooth and their app's rating is decent as well.
You can check the screenshot below or do your own research.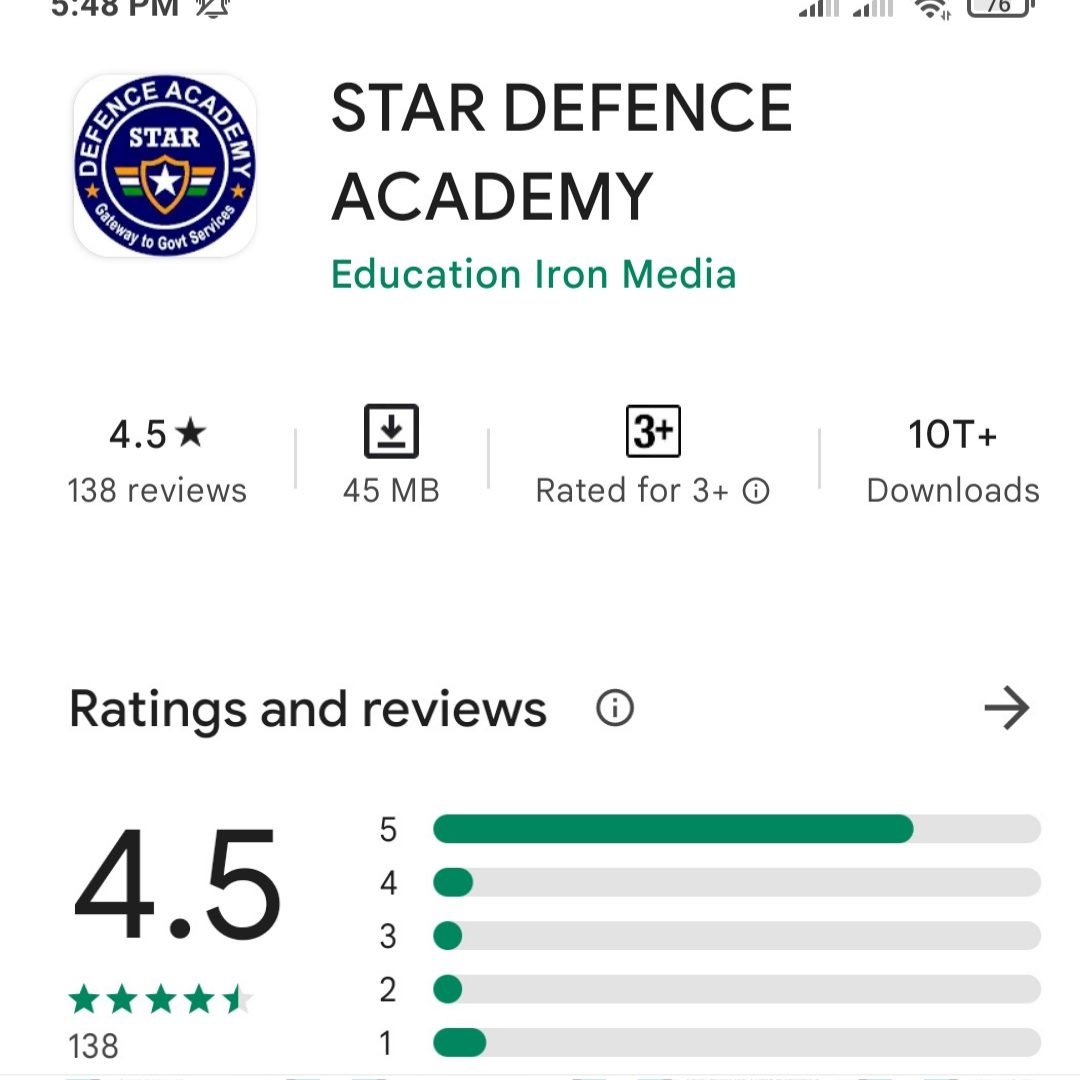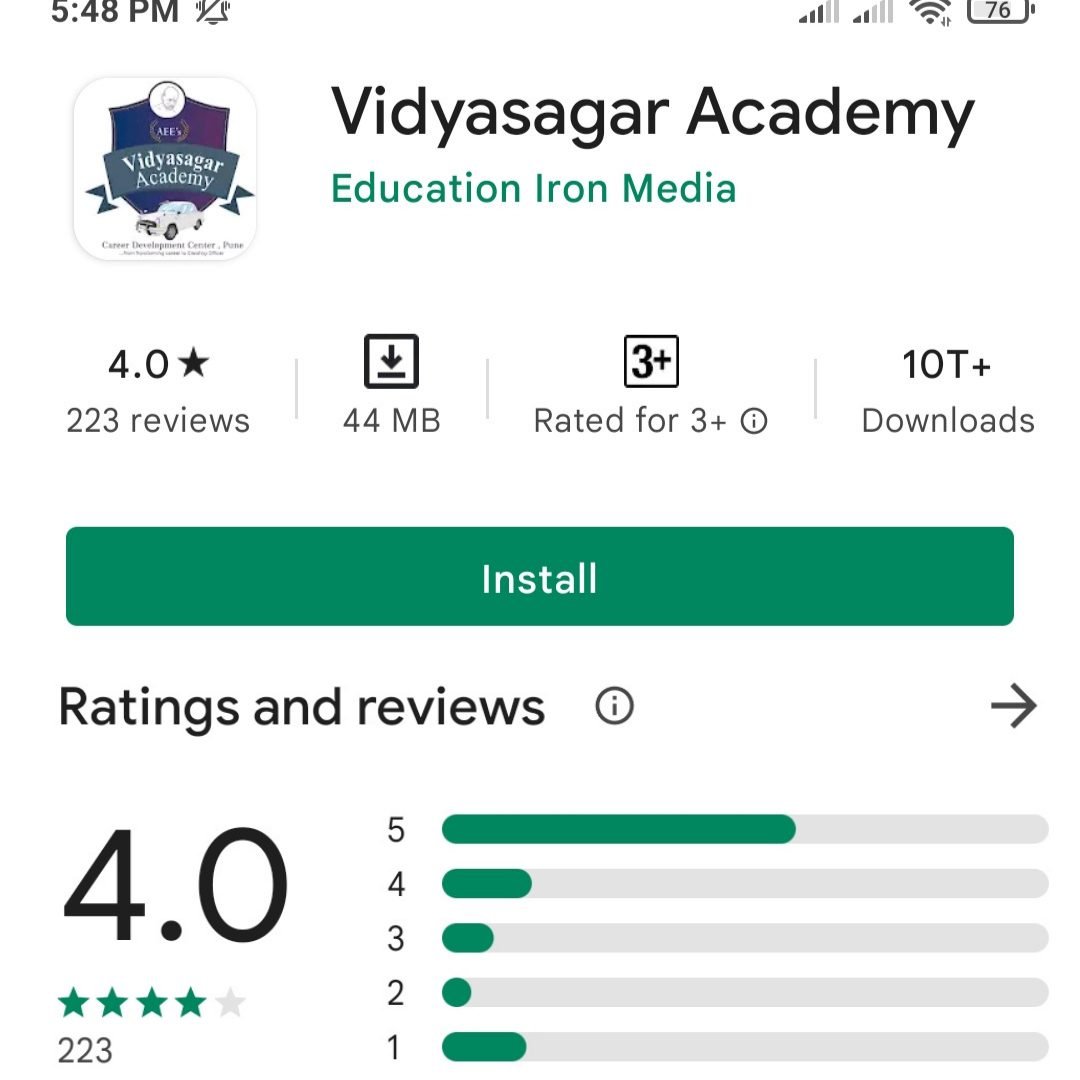 Can I host a Classplus app under my Google Play Developer account?
Nope, you cannot. All the apps created by Classplus are published under their developer account on the Google play store.
However, your app download page will be yours, 100% customizable.
Classplus company funding and investors
Classplus company is funded by some of the big investors like Tiger Global, Surge, GSV ventures, RTP global, BLUME ventures and many more. So at least 2 – 3 years the app will not go anywhere.
Classplus app login
https://web.classplusapp.com/login
Here you can sign up in the Classplus, manage your courses and conduct online tests.
Conclusion – Classplus App Review
In today's guide, I talked about major aspects of the Classplus app. I have shared my own experience of using the app.
Plus all the details that are needed to make an informed decision.
In this post, I covered the following things:
1. What is classplus app?
2. Classplus app best features
3. Classplus app disadvantages
4. Classplus app dashboard complete walkthrough
5. Classplus payment integration
6. Is classplus good for your coaching business
7. Competitors of classplus app
8. How to sign up for classplus app
9. Frequently asked questions about the classplus apps
10. Actual reviews of Classplus apps with proof
If you're interested in knowing any topic mentioned above, go ahead and read about it.
Hope you found this Classplus review useful.
What do you think about Classplus? Let me know in the comments below!